Research Studies:

BRAIN-online FASD Screening Tool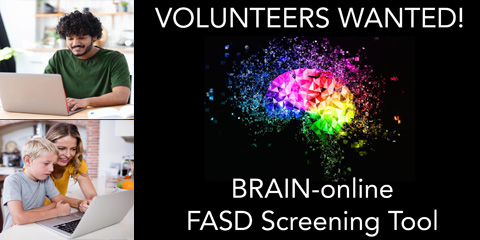 Welcome to BRAIN-online!
BRAIN-online is an online testing tool that measures cognitive ability and behavior in children and adults.
The Brief Assessment of Individual Neurobehavior – online version (BRAIN-online) is a new screening tool for fetal alcohol spectrum disorders (FASD).
Volunteers (ages 5 years and older) can complete this web-based research assessment in one hour or less and receive feedback on their performance in cognitive and behavioral areas commonly affected by prenatal alcohol exposure.
Parent involvement is required for people under 18 years of age.
Please view the BRAIN-online Flyer before visiting the Testing Site.