CIFASD Research Study: Dissecting the Genetics of FASD (DiG FASD)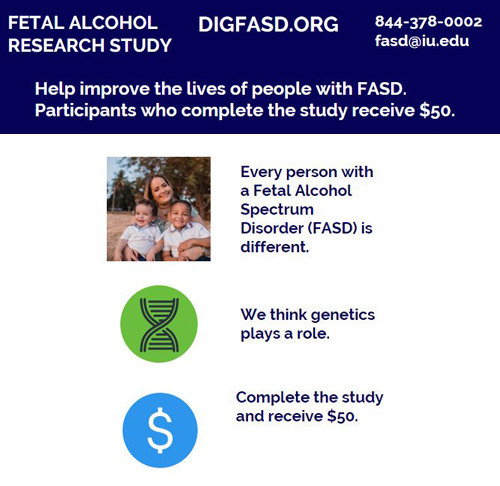 Everyone with FASD is different, and genetics might play a role in these differences. The Collaborative Initiative on FASD (CIFASD) has launched a research study to investigate how genetics affects various outcomes due to prenatal alcohol exposure (PAE).
The study, led by Dr. Tatiana Foroud at Indiana University, is enrolling adults and children with PAE or an FASD diagnosis. Everything is done online. Participants receive a $50 gift card for providing a little information about themselves, some facial photographs, and a saliva sample.
Please go to https://digfasd.org or contact us at [email protected] or 1-844-378-0002 (toll-free) for more information.